Gold Standard GAMSAT FREE Online Seminar from GAMSAT-prep.com is loading now...
COUNTDOWN TO THE NEXT FREE GAMSAT WEBINAR:
August 15, 2021 (7 pm AEST or 10 am IST/BST)
Topic:
Analysis of the Toughest GAMSAT Section 3 Questions
Date: August 15, 2021
Time: 7 pm AEST (10 am IST/BST)
Teacher: Dr Brett Ferdinand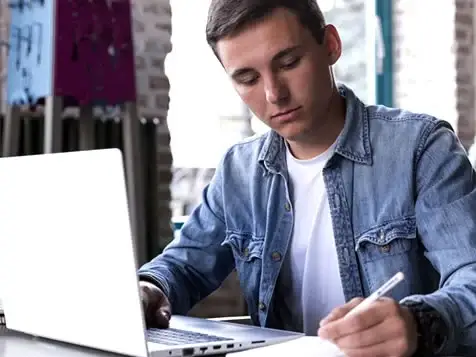 OVERVIEW:
It is a 1-hour free online tutorial focusing on the analysis of the toughest GAMSAT Section 3 questions from GS-Free using problem-based learning approach.
Towards the end of the webinar, students will have the opportunity to ask questions and clarify any concerns. We cannot guarantee that he will be able to answer all of the students' questions but Dr. Ferdinand will do his best to accommodate as many concerns as possible.
Important Note: To join the free webinar, we will send you the class link through the email address you provided above. Please make sure you have a zoom application installed in your desktop/laptop or mobile device. You may check the exact time of the webinar in your location to avoid missing it: Time Converter
FUTURE WEBINARS
Registration is now open for the upcoming free GAMSAT webinars. Would you like to receive reminders?
YES
| Date | Topic |
| --- | --- |
| August 29, 2021 | GAMSAT Section 2 - Written Communication |
VIEW SAMPLE PAST WEBINARS
If you would like to access more Gold Standard GAMSAT free videos, please log in to your GAMSAT-Prep account or join as a free user: GAMSAT-Prep members page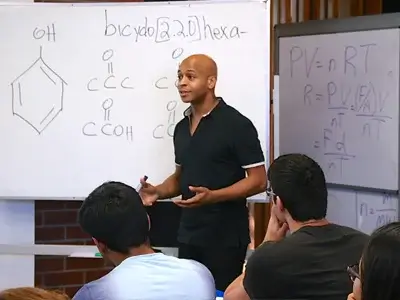 TEACHER'S PROFILE
Dr Brett Ferdinand, MD, is the author of The Gold Standard GAMSAT books - the first GAMSAT texbook ever written. He has also been teaching GAMSAT courses on campuses across Australia, Ireland and the UK since 2010. He has over 100 videos on YouTube explaining all of ACER's GAMSAT Section 3 practice questions. You can view his videos here: Gold Standard GAMSAT on YouTube You may also read Dr Ferdinand's complete profile here: Dr Brett Ferdinand
Please feel free to contact us for any queries regarding our monthly GAMSAT free online seminars through any of the following channels:
Gold Standard's GAMSAT Guide
To help you prepare for the exam, Gold Standard GAMSAT has assembled comprehensive information on GAMSAT scores, topics covered, preparation advice, free GAMSAT sample questions and other study resources.
Free GAMSAT practice: