15 GAMSAT Physics sample questions for free!
Gold Standard GAMSAT has over 5000 practice problems with worked solutions, so we thought we should start sharing some! Don't worry, we will start off with the basics and then work up to GAMSAT-level reasoning.
"Practice isn't the thing you do once you're good. It's the thing you do that makes you good."

Gladwell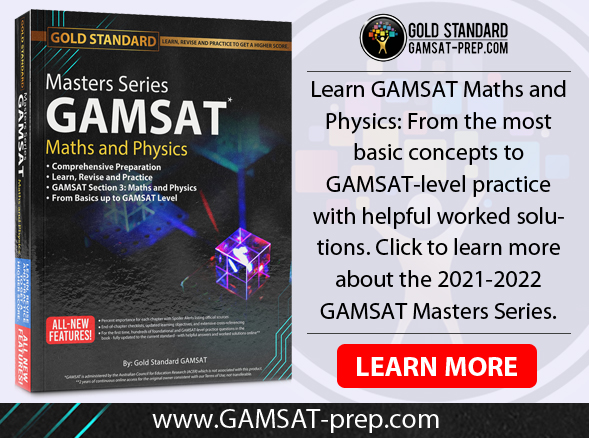 QUESTIONS
Ideally, you would time yourself to complete these 15 questions. You have 20 minutes. Answers and worked solutions will follow. Oh, and of course, no calculators.