Free
GAMSAT Preparation

Resources

Your Complete GAMSAT Preparation Guide from Gold Standard includes access to free exam-level practice questions, downloadable study schedule, and GPA/exam-score entry requirements/prerequisites, among others.
GAMSAT Preparation

: Frequently Asked Questions
How long do you need to prepare for GAMSAT?
For GAMSAT, you should prepare 3 to 6 months prior to your projected exam date. On average, successful exam scores result from 3-6 hours of study per day (yes, Gold Standard's "3-to-6 Rule"!). However, it is important to understand the many cases outside the norm: 1) Some students with non-science backgrounds may require more time to be exam-ready; 2) Some science students with strong reasoning skills who happen to be gifted writers with solid 'general knowledge' may get an exceptional score with 1-2 weeks of preparation.
One final point may make the time to prepare almost irrelevant: If your GAMSAT preparation focuses on knowledge over reasoning, then failure to achieve an exam score required for admissions is quite likely. Sharpening your reasoning skills through problem-based learning is essential for success.
What is the best way to prepare for GAMSAT?
The best way to prepare for GAMSAT includes the following steps:
Read ACER's Guide to become familiar with the real exam.
Identify your strengths and weaknesses.
Create a GAMSAT study schedule with feasible objectives and timing.
Know thyself. Use the best study tools consistent with your personal learning style; for example, books or videos or tutorials or courses or apps, etc.
Problem-based learning (PBL) should begin on Day 1 of your schedule and expand every week until you are completing full-length mock exams with satisfactory results. PBL improves learning and prepares you for the real exam by continually exposing you to unexpected scenarios.
Is 1-2 months enough to study for GAMSAT?
Yes, 1-2 months may be enough to study for GAMSAT! For some students, 3 weeks of GAMSAT preparation, or even less, is enough to get a great exam score. However, it really depends on your academic background and your life experiences. For an average student, 3 to 6 months of GAMSAT preparation with 3 to 6 hours of study each day can result in a successful exam score.
Our Gold Standard "3-to-6 Rule" suggests that, on average, 3 to 6 months of preparation with 3 to 6 hours of study per day can result in a successful exam score. A student in biomedical sciences or engineering may be in the lower end of the range while an architect or lawyer with no science background may be on the higher end of that range or may require even more time. A student with strong science-reasoning skills who reads widely, and has impressive essay-writing skills, may prepare for weeks, or less, and still get a great test score.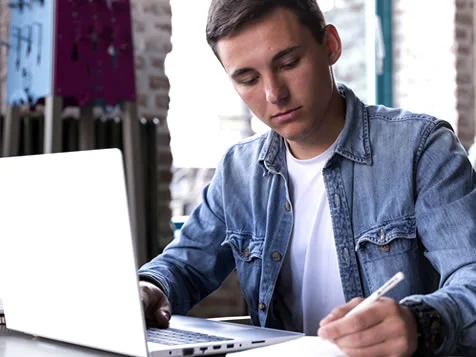 Public

6 pm AEDT / 7 am GMT
Worldwide
Gold Standard provides free monthly webinars which bring interactive, expert teaching to your computer; teacher: Dr. Ferdinand.

Join us in 2023-2024 for our Blended GAMSAT prep courses across Australia, the UK and Ireland!
Gold Standard GAMSAT Preparation Courses:
Blended, Multimedia